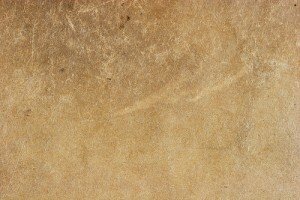 We're right on the cusp of one of our favorite months of the year: National Manufacturing Month! Specifically, MFG Day 2015 is coming up on the first Friday of October (that's this Friday!), and we couldn't be more excited. You can read more about it here, but the festivities will continue throughout the rest of National Manufacturing Month and you can be sure that we'll keep you posted.
However, today we're switching gears to talk about a different celebration that is also approaching. October is not only National Manufacturing Month, but is also deemed American Archives Month. The Society of American Archivists launched the nationwide celebration in 2006 as a unified effort to promote archives and the work of archivists.
The celebrations actually began in 1979, when Archives week began growing at the grassroots level. Supported by members of regional, state, and local archives association, by 2005, the week was being celebrated in over 35 states. Today, SAA publishes tools throughout the month that archives can use to educate their communities about their archive, and #AskAnArchivist day happens on October 1. Through this hashtag, archivists can speak directly to the public about what they do, how it's important, and the records with which they work.
Archives often fall under the radar for those who do not work directly with them, but they are tremendously important. They are the way in which we categorize and store our information in order to make it accessible to future generations. Many corporations, including manufacturers, have company archives of ephemera and materials that comprise their company history. Some of these are accessible to the public, some are not.
Here are a few manufacturing archives you might be interested in. And if you have questions, good news! You can #askanarchivist on October 1.
Colt Archive Services: If you submit a request to firearm manufacturer Colt, archivists will search through Colt's archives to "provide you with accurate and documented details confirming the original specifications and delivery of your Colt firearm." You receive a letter written on embossed stationery with the seal of the Colt Historian that will give all the descriptive details about a treasured family heirloom or even a new firearm purchase.
Amway Corporation: Amway manufactures a wide variety of products, generally focused around nutrition, bath, and beauty, that they then send off to franchise owners to enable them to run their own business. Amway's archive is restricted, but the public can request information subject to the approval of the archivist. The company has been collecting materials since 1959, and their holdings include digital, film-based, and paper corporate communication elements (photos, videos, manuscripts, museum objects) that tell the story of Amway people, products, and places.
Hagley Museum and Library: Located in Wilmington, Delaware, this special collections research library is open to the public and provides access to items in their collection for educational and research purposes. Their materials date as far back as the 1480s, but the bulk of the collection is from 1800 forward. They hold manuscripts and digital materials documenting the history of manufacturing, commerce, and enterprise in America. Companies in the collections include the National Association of Manufacturers, Sunoco, Westinghouse, and the Chamber of Commerce of the United States.
Have a question? Don't be afraid to reach out to us in the comments or on social media.
—
photo credit: Old Paper Texture via photopin (license)