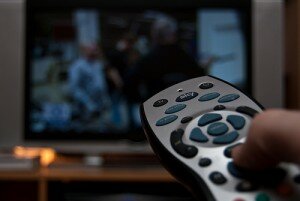 Television these days is sometimes like a madhouse: There's Netflix, there's HBO, there's cable, there's satellite, and more. While we sometimes long for a return to a simpler time without the oversaturation of television markets like we see today, it means that more information is able to circulate than ever before in the history of the world.
Languages can be dubbed, the Internet can stream shows from different countries, and educational television is easy to access. For those who are visual or audial learners, this development is more than welcome.
While writing about a Nebraska manufacturer soon to be featured on the Discovery Channel, we stumbled upon a few more excellent options for television shows that might interest the manufacturing-minded. To be sure, most of the shows on the Science Channel or Discovery Channel are great options for those interested in—you guessed it—science, but what if you're interested in technology? Manufacturing? Creation?
Here are a few options for next time you sit back with a bowl of popcorn, ready for something to watch!
How It's Made: If you watch this Science Channel documentary series on September 24, you'll see a Nebraska manufacturer! Even without the added interest, it's still worth watching this informative show dedicated to documenting manufacturing processes—something they've been doing since the show aired in 2001.
From brownies to garden tools to hardwood floors, they've come up with more episode topics than you can imagine. (Check out the link above to see more.) It's a great show to watch with kids, who love seeing the massive pieces of equipment, and the Wall Street Journal reports that the producers receive fan letters from parents of autistic children who are captivated by the methodical processes. The show airs on Thursdays at 9/8 CT.
Somebody's Gotta Do It: If you loved "Dirty Jobs," you'll love Mike Rowe's CNN show. He visits unique individuals "and joins them in their respective undertakings, paying tribute to innovators, do-gooders, entrepreneurs, collectors, fanatics—people who simply have to do it." To be sure, not all of these professions have to do with Rowe's passion for blue-collar careers, but many are fascinating and little-known. Learn how gourmet specialty foods are produced, visit the Tiny Texas Houses company where they create small houses, and see just how neon signs are made. Check out highlights from season one at the link above.
Titan American Built: This show is most likely one of the only manufacturing reality TV shows that exists, though it's certainly no Real Housewives of Beverly Hills. The cameras follow the life of California CNC machinist Titan Gilroy and documents his mission to restore American manufacturing to the top of the world. What's his plan? To lead by example, using his shop to produce the world's most intricate parts and complete projects that no other team would ever attempt.
If there's any we missed, leave them in the comments section below for others to enjoy.
—
photo credit: Day 90 – Couch Potato via photopin (license)