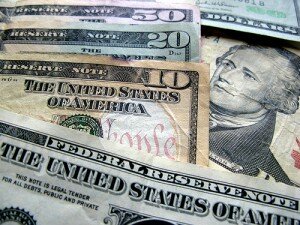 There's a reason that many companies provide both actual, tangible pay, as well as more flexible benefits. The ambiguous term, "benefits," gives companies leave to support their employees in a variety of important ways that go beyond salary.
For example, one of the most common benefits is health insurance. This is important for the employee who may not be able to afford pricey health care bills. Providing insurance also supports the company's goal of retaining healthy, happy employees. It's a win-win!
Another important benefit that many manufacturers offer is tuition reimbursement, sometimes called a tuition assistance program. As a matter of fact, 61% of companies offer some sort of tuition reimbursement (although to varying degrees). "Historically, tuition assistance has been a recruiting benefit," says Mike Echols, vice president of Strategic Initiatives and the Human Capital Lab at Bellevue University in Nebraska.
For a manufacturer, tuition reimbursement for employees who are attending school is an investment in their own company. It's also an extraordinary source of education for an employee who is looking to achieve a degree for career advancement.
Here are some of the Nebraska manufacturers that offer tuition reimbursement to their employees. When applying to work with a manufacturer, this is an important consideration, especially if you're interested in future education.
Distefano Manufacturing: Distefano is a high-precision, advanced manufacturer in the Omaha area, known for their excellence in laser cutting, tool and die, production welding, metal stamping, CNC punching, wire EDM, and machine equipment component manufacturing.
They have a fantastic tuition reimbursement program that they truly want their employees to utilize: "If you're pursuing a career in manufacturing, if you're a student, or if you're already working in manufacturing and are looking to advance your career, you'll be excited to hear about something you may not have known about." Their program is open to current employees as well as high school students who want to work part-time or full-time at Distefano while attending college. Read more about the program here!
Marianna Industries: Located in Omaha, this manufacturer is well-known for their exceptional services including formulation, manufacturing, labeling, filling, and shipping of liquid and personal care products. From professional salons to beauty schools and retail stores, Marianna Industries works with a wide variety of customers to provide supplies for the care of hair, skin, nails, and more.
They're also a fantastic employer, offering benefits like disability insurance, a flexible spending account, 401K plan, health and wellness programs, and last, but not least, tuition reimbursement. Learn more about career opportunities here!
Oriental Trading Company: OTC is owned by Berkshire Hathaway and is the nation's largest direct retailer of party products, arts and crafts supplies, toys, and more. In 2013, they added to their business by acquiring MindWare Holdings, a manufacturer of "brainy toys for kids of all ages!"
The company also follows the philosophy of Warren Buffett, Berkshire Hathaway CEO: treat employees well. They not only offer life insurance and maternity/paternity leave; OTC is dedicated to employee development by offering a tuition assistance program, individual development plans and company sponsored training, workshops, and conferences.
Are there any great manufacturers that offer tuition reimbursement programs that we failed to mention? If so, leave their name in the comments section below!
—