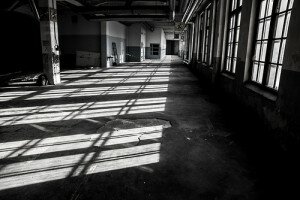 "You don't settle for manufacturing, you aspire to it." Deb Franklin, vice president of human resources for Claas Manufacturing, spoke in a closed-door meeting last week with state, local, and industry stakeholders. For Claas, as well as for manufacturers in a variety of industries, part of the problem during their hiring process is that they simply can't find the workers that are passionate about manufacturing, or even truly prepared to work in the industry.
During the closed-door meeting, Claas hosted representatives from the Association of Equipment Manufacturers to help spread the word about how manufacturers can advocate for better representations of the industry.
"We're here because of the assault we've felt for many years on manufacturing in the U.S.," said AEM President Dennis Slater to the Omaha World-Herald. "It's people thinking that manufacturing in the U.S. is in retreat, when the reality is there are companies throughout this country, especially in our industry, that are market leaders and world leaders." Around the country AEM works with companies in the agriculture, construction, forestry, mining, and utility companies, and their membership is comprised of over 850 manufacturers.
The AEM also strives to provide advice and support to equipment manufacturers, gleaned from extensive collective experience. They're interested in how manufacturers can truly support their customers, create relationships, and provide quality support.
Nebraska was the latest stop on their tour to visit 29 plants around the country and rally manufacturers for support on issues that truly could decide the fate of manufacturing. For Nebraska, a state with over 21,000 working in equipment manufacturing, sales in equipment manufacturing related industries are almost $3.4 billion. That's no small number, and Nebraska is certainly not flying under the radar when it comes to raising the profile of manufacturing.
So, how does the AEM propose to do this, specifically? The World-Herald reports that they have three primary initiatives:
Tax Reform: "A tax break commonly used by farmers under Section 179 of the IRS code has allowed for a deduction of up to $500,000 of the purchase price of machinery. The deduction has been subject to last-minute extensions in recent years, however, making business planning and sales growth difficult."
Infrastructure Spending: State funding has struggled to keep up with road and bridge repairs. This is a slippery slope: Poor infrastructure makes it difficult for manufacturers to deliver equipment reliably, and also slows down the transportation of agricultural commodities to market.
Trade policy and government mandates: The government's reduction of the renewable fuels standard has slowed development of next-generation bio-fuels initiatives. "One of the most damaging things about (the reduction) was our ethanol industry was built to meet projected demand that is now in question," said Nebraska Agriculture Director Greg Ibach. "If the federal government hasn't stood by this promise, will it stand by next-generation biofuels promises?"
While there are many ways that manufacturers can work to improve the profile and efficiency of their industry, these are a few of the overhead, political, and economic issues plaguing manufacturers and contributing to the idea of manufacturing as not just an outdated industry, but a declining one. Can we reverse the idea that manufacturing is in retreat? The AEM isn't sure, but they're certainly willing to try.
Questions? Comments? Want to learn more? Leave a note in the section below!
—