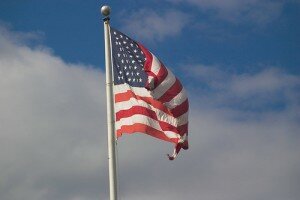 Late last year, we mentioned on the blog that "Made in the USA" was making a comeback for several reasons. The "Made in the USA" label is still desirable in global markets, as well as at home. This is because it brings an assurance that products are made according to high production standards and with safe materials, a comforting fact for many consumers.
American companies choosing to manufacture their products at home bring jobs to their specific geographic location and an additional boost to the economy. This isn't always an easy choice, though, as labor costs in America tend to be higher than when manufacturers can outsource to another country.
Lately, it seems as if more companies than ever who previously outsourced have been bringing their manufacturing back home, and new companies are making the decision to manufacture in the U.S.A from the get-go. Without further ado, here are a few companies supporting the national economy, and working hard to provide jobs for American citizens.
Wal-Mart: Corporate behemoth Wal-Mart recently made the news for bringing 250,000 manufacturing jobs back home from China to Michigan, a state with a long manufacturing history. The company has reportedly committed $250 billion dollars to be spent on products made in the United States, and has worked with store brand toothbrush producer Ranir to manufacture an extra 400,000 toothbrush heads each month at its facility in West Michigan.
Ranir has invested $3 million in purchasing new equipment and adapting its supply chain to expedite the process. "The reality of Wal-Mart is that you walk through a Wal-Mart and you see tens of thousands of items," says Joe Quinn, a Wal-Mart executive. "Behind every single item you see, there is a massive supply chain like this and there is inevitably a company like this that is thinking about what the electric toothbrush of the future should look like and what is the technology and how you can bring it back from Asia."
Homeland Manufacturing Services: The commitment to American manufacturing is even in the name. Veteran John Bonislawki, with experience in both the manufacturing industry and the United States Army, is committed to designing and manufacturing all products for his company here in America. His products range from circuit boards to sensors for companies from local agricultural companies to the United States Navy. And most importantly, Bonislawski hopes to bring manufacturing jobs back to Central Pennsylvania: "I spent a long time working for companies that were sending jobs overseas," Bonislawski said. "I want to continue bringing manufacturing back into the USA."
Thorley Industries, LLC: The Pittsburgh-based firm manufactures most of its infant care line in China, but this year, worked hard to bring at least one product back to the USA. It wasn't for a moral reason, necessarily, but because manufacturing in the United States can actually be more lucrative in some situations. As they planned to launch a baby car seat with a set of electronic controls, they wanted to avoid Trans-Pacific flights and language barriers, high shipping costs, and a months-long wait for supplies to arrive and clear customs.
Questions? Comments? Want to learn more about any of these manufacturers? Leave a comment in the section below!
—
photo credit: Flying Strong via photopin (license)