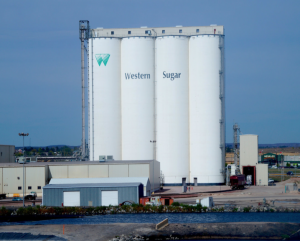 We love a good story about manufacturers in Nebraska who are not only doing an outstanding job, but also actively working to employ women in their workforce. Apparently, the Panhandle Business and Professional Women's Association agreed, announcing Scottsbluff Manufacturer Western Sugar as their Employer of the Year last week.
At a lunch on April 8th, the association celebrated their newly designated Woman of the Year, Young Careerist, and business of the year, celebrating the importance and inclusion of women in all fields of industry.
Specifically, the Employer of the Year award recognizes "employers within the community who have demonstrated exceptional responsiveness to the personal and professional needs of their female employees. This year, there were two winners for business of the year, and for the larger category (over 30 employees) Western Sugar took home the prize. Western Sugar currently employs 61 women, and has promoted five women to key position just in the last year. They also offer a variety of employment opportunities for women in the traditionally male-dominated manufacturing environment, as well as pay competitive and equal wages for all employees. They constantly work to promote growth in their organization. "It's important to us to have a diverse workforce," said Luke Rust, plant manager at Western Sugar. "The five women promoted were definitely the right people for the job, and they are excellent fits in our organization."
The Scottsbluff location is one of six run by Western Sugar (including locations in Colorado, Montana, and Wyoming) and processes sugar beets into refined sugar and molasses, as well as turns beet pulp into pellets used as cattle feed. The Scottsbluff manufacturing facility is actually Western Sugar's largest plant for packaging and shipping white, brown, and powdered sugars. Since 1985, the company has poured over $40 million into the Scottsbluff location, demonstrating its importance to the entire corporation.
The Scottsbluff facility was built in 1909, with an original factory capacity of 1,012 tons processed per day. Today, the company still works with families that were growing sugar beets when the original company started 114 years ago, and is proud to work with growers that have been with the company for generations. So, what exactly happens at a sugar beet manufacturing plant? Well, after the beets are grown (1lb of beet seed plants about an acre) the beets are harvested and brought to the plants where they are weighed, sampled, unloaded, and placed into storage. They are deeply cleaned, fed to processors, and the sugar is extracted, leaving just the beet pulp. That pulp is processed into livestock feed. All the sugar that the factories produce is grown by American farmers and extracted right here in the West, a pretty extraordinary fact.
You can learn more about the factory and the process here, as well as what they value and careers available. Questions? Comments? Leave them all in the section below, and we'd be happy to help!
—
photo credit: Westernsugar.com