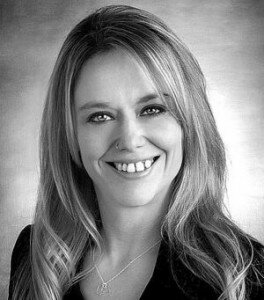 Behlen Manufacturing Co. is one of the earliest companies we covered in our "Manufacturers in Nebraska" profile series, along with a video walkthrough of their manufacturing facility.
Behlen, founded and still located in Columbus, Nebraska, has been the recipient of a myriad of awards over the years: They've been voted Entrepreneur of the Year, an Edgerton Quality Award Winner, a Top 100 Training Award, the Midwest International Trade Association Exporter of the Year, 75 Years of Continuous Membership from the Columbus Area Chamber of Commerce, and more.
They added to their awards lineup just this week, when The Manufacturing Institute announced their plans to award Behlen employee Autumn Patocka with the Women in Manufacturing STEP (Science, Technology, Engineering, and Production) Award.
The STEP Awards, hosted by The Manufacturing Institute, were awarded to 130 women currently employed in the manufacturing industry across the country. From CEOs to the factory floor, the awards are meant to honor those women who have demonstrated excellence and leadership in their careers at all levels of the manufacturing industry. Other criteria include making significant contributions and excelling early in their career.
Jennifer McNelly, president at The Manufacturing Institute, said that "these women are the faces of exciting careers in manufacturing. We chose to honor these women because they each made significant achievements in manufacturing through positive impact on their company and the industry as a whole. The STEP awards are part of a larger STEP ahead initiative launched to examine and promote the role of women in the manufacturing industry that focuses on the attraction, development, advancement, and retention of high potential female talent."
Patocka certainly fits the bill for one of these exceptional industry leaders. Phil Raimondo, president and CEO of Behlen Mfg, told the Omaha World-Herald that "Autumn's commitment to continuous learning has made her a role model in our company. In addition, her work in troubleshooting existing equipment, or capturing data to purchase new equipment has saved Behlen money that's placed back into our employees' pockets through a higher profit sharing payout." In an industry where women only represent 25% of all manufacturing employees, Patocka has made a name for herself as an outstanding employee. And as such, she will be honored on March 26th at a reception in Washington D.C., where the STEP awards program will honor her leadership and accomplishments at Behlen.
While it is unfortunate, there is no question that there's a significant underrepresentation of women in manufacturing, but women like Patocka help to reverse the traditional stereotypes about the industry. And it's clear that she genuinely loves her job, as she gives advice to other women considering careers in manufacturing: "Be ready for new challenges. From changing a light bulb, to ten minutes later troubleshooting a million dollar machine, each challenge brings its own set of rewards. There is no better feeling of accomplishment than solving the problems and getting the machine back online."
We're lucky to have such a wonderful, hardworking individual here in Nebraska, and it's clear that the opportunities for a fulfilling career are there if you go after them! Congratulations to Autumn and her team at Behlen on such a distinct honor.
Questions? Comments? Want to congratulate Autumn? Leave a comment in the section below!
—
photo credit: Autumn Patocka via the Omaha World-Herald