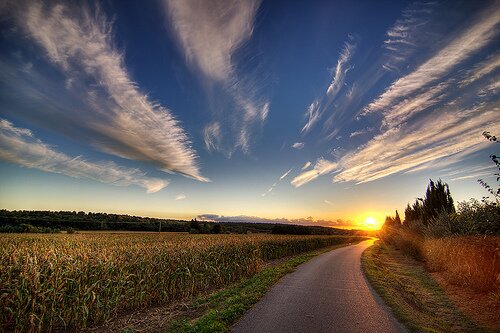 Come May 2015, south-central Nebraska will begin to see some new life, thanks to Texas-based pet food company Darling Ingredients.
Last week, the Nebraska Radio Network reported that the company has purchased a vacant building in the Buffalo County town of Ravenna. Located just north of Kearney, the building's previous tenant was string-cheese company Leprino Foods. After closing in 2013 and eliminating approximately 170 jobs, this new opening is a very, very welcome addition for the entire county.
For those who've never heard of Darling, they're part of an industry known as "the original recycler." Darling is the oldest independent rendering company in North America, meaning that they repurpose not just a few, but billions of pounds of inedible materials annually. By inedible materials, they mean beef, poultry, and pork by-product that is then recycled into usable and specialty ingredients. From gelatin to tallow, feed-grade fats, meat and bone meal, poultry meal, yellow grease, fuel feedstocks, green energy, natural casings, and more, the company focuses on efficiency and sustainability. How can we use what already exists to repurpose for other needs? The wide variety of products they manufacture are used by the pharmaceutical, food, pet food, feed, fuel, bio-energy and fertilizer industries around the world.
Darling is also known for their commitment to sustainability by working with renewable fuels, an important use for the recycled fats and oils that Darlin processes. In 2001, their Rothsay brand launched the first Canadian operation using recycled fats and greases to manufacture biodiesel, and in 2013, Diamond Green Diesel began production at North America's largest facility to produce renewable diesel from animal fats, used cooking oil, and vegetables. So, if your interests include repurposing, sustainable manufacturing, and environmental issues, the wide variety of ways in which this company influences environmental thinking and solutions will almost certainly be of interest to you.
According to NRN, the deal was finalized last month and renovations are already underway at the Ravenna plant. Dana Dennison, executive director of the Ravenna Economic Development Corporation, says that "their goal here in Ravenna is to have a wet food product that they freeze dry and ship off to manufacturing plants to make their own cat or dog food. They're looking right now to have 20 to 25 jobs– there would be two work shifts initially, with the possibility of adding a third shift next year."
Darling will hold a job fair for prospective new employees in May, so stay tuned for details. As of now, their operations will start in July. "We're just thrilled here in Ravenna to have the opportunity to have such a great company like Darling come in, who's been in business since 1882," Dennison said, "and to have more opportunities for our residents to find employment and help with tax dollars and more revenue within our community."
—
photo credit: La route vers le champ de maïs au coucher du soleil via photopin (license)