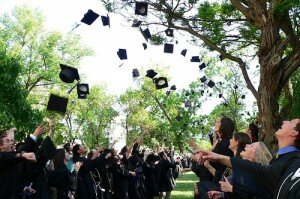 Immediacy is certainly gratifying, but it is not always the most strategic. That's why two-year technical colleges (or four-year universities, for that matter) are hard for some people to wrap their minds around: Why head to school, or get an education, when you can begin working and making money immediately?
The truth of the matter is that for some, it certainly is more effective to head into a skilled career right away. However, for others, their mind is set on the long-term goal: The benefits that having that education will bring to them.
This is certainly something that John Larsen, co-owner and President of Marathon Ventures, understands. Most recently, he made the news in The Bellevue Leader for purchasing the No Frills building directly to the north of where Marathon Ventures is currently located, on Fort Crook Road in Bellevue. Marathon Ventures, for those who aren't familiar, is a burgeoning coffee, nuts, and snacks manufacturer that produces food and beverage related products, packaging, and marketing. Some of these products include nuts, Pear's Gourmet coffee, Maggie's Popcorn, River City Roasters peanuts, and Better Together harvest snacks (a delicious blend of peanuts and candy corn).
So, where does this long-term waiting come into play? Well, the caveat to the building purchase is that No Frills retains a 10-year lease on the building. That means that while Marathon Ventures owns the space, they won't be able to occupy it anytime soon. But with increasingly steady business, a recent addition of Hispanic candies under the La Casa de Botanas brand, and Japanese peanuts to add to a product list on display in approximately 11,000 retail stores in all fifty states, Larsen isn't too worried about the future of the already rapidly-growing brand.
After graduating from the University of Nebraska-Lincoln with an engineering degree, Larsen met his business partner Mike Sortino when the pair each ran their first marathons. "There's a lot to be proud of," he said about the food conglomerate business. "We step back often and take a look at milestones." You can learn more about the company here on their YouTube channel.
Even though the purchase won't actually be necessarily useful for the next (up to) ten years, Larsen believes in the power of both long term and short term goals. With an expanding company and customer base, sometimes purchases that aren't immediately gratifying will end up being of the most value. If property prices in this area rise, or Larsen has trouble finding another building that's a good fit– this is a perfect space to have in his back pocket.
This is similar to choosing to invest in a long-term education, or maybe even a longer training period than you had intended. Manufacturing is a great industry for working immediately in a career, but don't discount the power of education, training, and knowledge to ensure success not just tomorrow– but for your whole life.