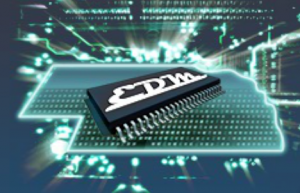 This post is part of an ongoing series of manufacturer profiles. The blogs will cover some of the many names in manufacturing in the state of Nebraska. Check back later for more posts in the series. To see previous posts in the series, click here.
Because, of course, we live in Nebraska, we cover plenty of agricultural and industrial manufacturers that help create parts to make our farms go round. From irrigation technology to tractor manufacturing and more, there's a lot to talk about on the agricultural side of things. One area we've never really discussed, however, is electronic manufacturing. One of the premier electronics manufacturers, and not just in Nebraska but in the entire Midwest, is Nebraska Electronic Design & Manufacturing, founded in 1979 as a division of Nebraska Electronics, Inc.
Electronics manufacturing is a complex industry that requires in-depth knowledge of electronics, absolutely, but also how the electronic assemblies and operations can be done in the most effective way possible. Over the last thirty years, EDM has become a registered full service Custom and Contract Manufacturing company that specializes primarily in the manufacture of electronic assemblies and thru hole and surface mount circuit boards. They don't simply manufacture the products, but also truly partner with their customers on every job. If you would like them to help with production runs ranging from a first prototype up to full production, their engineering staff can help with each and every step along the way.
From agricultural to aviation to consumer electronics to military or heavy industry, EDM has probably had a hand in just about every industry you can imagine that uses electronics. This recommendation from a president in the telecommunications industry was what caught our eye as a special company to have here in Nebraska: "Working with Electronic Design and Manufacturing (EDM) has been a pleasant surprise. In this day and age we do not run into many suppliers with the 'whatever it takes' attitude to meet our demands. We run a business that does not allow us any type of a forecast. And EDM has done whatever it takes to supply us with custom circuit boards on short lead-time notice and helped us grow our company. EDM is not a supplier, they are our partner." EDM is not only focused on growing their company, but also helping others to grow their company with EDM products– something that's pretty remarkable.
Currently, EDM is located in Omaha, Nebraska La Vista. Their brand-new, state of the art manufacturing facility was opened in 2004, and covers over 50,000 square feet. The facility is also temperature and humidity controlled, along with limited access and 24/7 security monitoring to keep all processes and assemblies as secure as possible. These new quarters are part of what has allowed EDM to grow so substantially in past years. A full list of their services is provided here. However, in actuality, no list is needed: They work with their customers to achieve whatever goals are expected within the expected time frame. As aforementioned, that's a rarity in this industry.
To learn more about careers at this exceptional company, check out their Careers page and send them your information! In terms of electronics manufacturing, they don't come much better than this.
Questions? Comments? Want to learn more? Send us a message or tweet anytime!
—
photo credit: EDM log via Nebraska-electronics.com