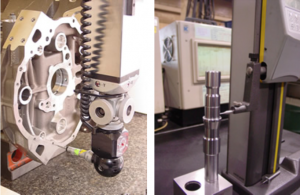 This post is part of an ongoing series of manufacturer profiles. The blogs will cover some of the many names in manufacturing in the state of Nebraska. Check back later for more posts in the series. To see previous posts in the series, click here.
If you aren't familiar with Lyman, Nebraska, you're not alone. The tiny village is located in Scotts Bluff County, Nebraska, and registered with a population of 341 in the 2010 census. However, just because the village is small doesn't mean that it's devoid of great manufacturing talent. Kurt Hydraulics, one of the leaders in the hydraulic hose manufacturing industry (since 1959, nonetheless) is actually headquartered in Lyman. Kurt Hydraulics is a division of Kurt Manufacturing, a multi-division company that's headquartered out of Nebraska, but their Lyman plant is one of the most trusted manufacturers in the hydraulics market.
Understanding that the company is a division of a larger manufacturing company is important to understanding why they've been so successful. Besides the attention to detail and dedication to making the manufacturing process better, Kurt Hydraulics can take advantage of corporate resources to gain a competitive advantage over competitors funding their own process. With additional corporate funds, Kurt Hydraulics can spend more time creating the latest and most high-quality products in the hydraulics industry.
So, what does that entail, exactly? The everyman isn't necessarily familiar with the hydraulics industry, but it's a very dynamic industry. Hydraulic machines utilize liquid fluid power to operate machines and power systems. At Kurt, their product line includes thousands of different SAE hydraulic hose products, hydraulic fittings, couplings, and hoses that are manufactured right here in Nebraska. They distribute worldwide, but it's important to remember that innovation is happening right here in our backyard.
Take their high-pressure hydraulic hoses, for example. These hoses are used in a number of industries, including construction, industrial and manufacturing, agriculture, and more (and since Kurt is the largest supplier of hydraulic hose products in the United States, they manufacture a wide variety of hoses that can fit the needs of many industries). They also make sure to have a large inventory that can fill customer needs at anytime.
In terms of career opportunities, a job at Kurt would be an incredible experience for anyone looking to work in hydraulic engineering or manufacturing. Currently, there are no positions open at the Lyman Facility, but you can continue to check back on their careers page, as some are sure to open up. Alternatively, if you're looking to move locations, Kurt Manufacturing has jobs available in their Machining Division in Minneapolis and Hydraulics Division in Pueblo, Colorado. With a company as large and dynamic as this one, careers are constantly shifting and opening for new hires.
Questions? Want to learn more about this outstanding manufacturer located in Nebraska? Send us a tweet @nebraskamfg or leave a comment below, anytime!
—
photo credit: Kurt Hydraulics via kurt.com