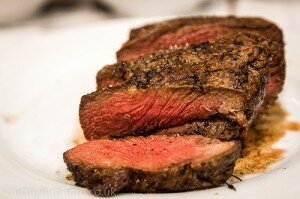 This week, the Grand Island Independent reported that manufacturers in Grand Island added nearly 1,200 jobs between 2003 and 2013, a staggering increase according to Grand Island Area Chamber of Commerce president Cindy Johnson. "This is most impressive given that national manufacturing lost nearly 6.3 million manufacturing jobs between 1990 and 2000," she told the newspaper.
One reason for the ability of Nebraska manufacturers to hold strong is a very, very important industry here in our state: food manufacturing. Food manufacturers employ thousands of people throughout Nebraska, and we also happen to lead the nation in commercial red meat production. Animal agriculture exports represent more than $2 billion in trade opportunities annually (thanks to beef exports leading the way with more than $1 billion, says the Independent).
These are some pretty big numbers, so it can be difficult to wrap our minds around the scope of how important meat manufacturing is to Nebraska– and hand in hand, how lucky we are to have such a stable, growing industry. Here are a few food manufacturers that are helping contribute to that $1 billion dollars. When you can, support their products in the supermarket, or when you're looking for hamburgers to grill tonight.
JBS USA: A roundup like this can't exclude JBS USA, one of the largest employers in Grand Island. JBS works with brands of chicken, pork, and beef to deliver a high-quality experience every single time (a job that's pretty important to do well when you're working with foods that end up in people's bodies). For example, their Cedar River Farms brand of beef is produced from managing the feeding of a single breed of cattle all the way from birth to produce a superior, tender beef. Their headquarters are in Colorado, but they have manufacturing locations in Nebraska and around the world. Check out their Careers section for more information about working with the company!
Hormel: We've featured Hormel in our Manufacturers in Nebraska series before, due to their worldwide popularity and favorite comfort food items, like Dinty Moore Beef Stew and those Hormel Party trays you crave during the Sunday football game. We also respect that the company is involved with sustainability work through the Hormel Foods Charitable Trust, which focuses its community giving on the areas of education and hunger. In Nebraska, the company has a manufacturing and distributed plant located in Fremont. To learn more about working with Hormel, take a look at their Careers page to see what's available!
DI Manufacturers: This company is a little newer (founded in 1990), and a little different than our first two– DI focuses on gluten-free products, including pizza, cookies, wings, and more! In terms of meat, take a look at their gluten-free chicken wings. The Omaha company swears they're the best you'll ever have!
It's worth making the effort to support these outstanding manufacturers. Think of it as an excuse to grab a steak for dinner tonight– from Nebraska, of course!
—
photo credit: Nic Taylor Photography via photopin cc