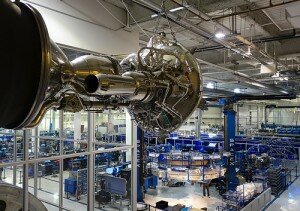 We have some very exciting news to share about US manufacturing–US manufacturing is growing at its fastest pace in over 3.5 years!
As ABC News and the Associated Press report, the Institute for Supply Management's manufacturing index rose to 59 from 57.1 in July–the highest reading since March of 2011. Index measurements of higher than 50 indicate growth, which puts August well above that baseline, and very much on track for success.
ABC's commentary on the report notes that this reading coincides with other signs of strong growth in manufacturing, namely strong demand for aircraft, furniture, sheet metal, and other metals. That's in contrast to the slower growth we're seeing in other parts of the economy.
Meanwhile, manufacturing growth is slowing in both Europe and China, which are unsurprisingly the US's biggest global competitors in the manufacturing space.
Altogether, this is great news for American manufacturing. Our factories are producing more products, and needless to say, things are looking up. If for some reason you still weren't convinced about the state of the US economy or American manufacturing, we think this ought to be welcome news. It's a great time to be in manufacturing, and that's true whether you're working in it, purchasing products from it, or simply enjoying its side benefits.
—