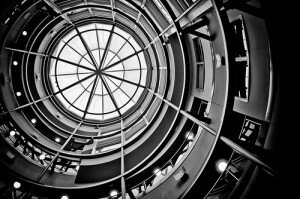 Our website has always had a list of our partners in education, otherwise known as educational institutions that provide curricula to support a career in manufacturing. These institutions include community colleges, universities, and middle and high school career technical education programs. In other words, for a student interested in learning manufacturing skills, there's no shortage of options to choose from in Nebraska!
When you hear "Creighton University," you might think of several different things. (Among them, maybe, outstanding academics. Or perhaps basketball.) The first thing in that list, though, probably isn't manufacturing. Nestled in downtown Omaha at 2500 California Plaza with a population just north of 4,000 students, Creighton University is mostly known for providing Nebraska with plenty of fresh graduates ready to work in law, medicine, nursing, dentistry, pharmacy and a host of other fields.
But Creighton also offers a number of degrees and programs that can prepare graduates for a career in manufacturing. Here are just a few:
Opportunities to help you succeed in manufacturing can be found all over Nebraska, and Creighton University is no exception. Check out their website for more information about all their programs and majors.
—