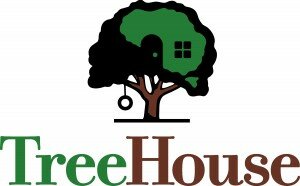 Later this year, ConAgra will move its head office to Chicago, Illinois, partly to be near a growing concentration of food-centric marketing, research, and professional services, according to the Chicago Tribune. David Brown, CEO of the Greater Omaha Area Chamber of Commerce, said that Omahans tried their very best to stop the move from happening.
"We pushed all the buttons we could," he told the Omaha World-Herald back in October when the news was released. "This was clearly an internal decision that was made about where the leadership of ConAgra thought they could manage their business the best, and they essentially made a decision that Chicago was going to be it."
The blow was devastating. The company took 300 Omaha jobs to Illinois and cut 1,000 more, meaning that over half of the company's Omaha workers lost their salaried jobs. However, the tide is turning in Omaha, and another manufacturer is capitalizing on ConAgra's move: TreeHouse Foods will bring jobs to Omaha for 280 laid off ConAgra employees.
TreeHouse Foods, an Oak Brook-based private-label food company, announced just last week that it will open an office in Omaha, which it expects to be "transformational" for TreeHouse. Sam Reed, TreeHouse CEO, told the Chicago Tribune that "this will mark TreeHouse's first office location in Omaha and will allow us to have all of our new Omaha-based employees together in one building. We recognize that customer service and business infrastructure are critical to serve existing customers and to drive the success of the business."
Earlier this year, Treehouse purchased Conagra's private-label unit for $2.7 billion dollars, which will make the company the largest U.S. maker of store-brand groceries in the country. According to Bloomberg, the acquisition means that TreeHouse's operations will expand to 50 manufacturing facilities, 16,000 employees, and annual sales of $7 billion each year. Analyst Michael Halen says that turning the private-label unit around, though, will be a tough task for the company: "ConAgra has been losing customers due to the fact that they cut the salesforce too deeply, took pricing too bluntly, and suffered supply-chain and customer-service issues."
If you're not already familiar with TreeHouse Foods, which was formed in 2005, it's probably because the company primarily grows through acquisition of private label brands. The company website notes that in 2005, Dean Foods Company incorporated Treehouse Foods, Inc., to spin off certain specialty businesses. Later that year, TreeHouse began operating as an independent entity and has been growing ever since. Some of their more well-known brands and products include Del Monte Foods, Minnesota-based Flagstone Foods, and McCann's Steel Cut Irish Oatmeal. You can read more about the company's financial portfolio here.
Even though their new office is just an office space and not a manufacturing location, it's still wonderful and important to have some of those lost ConAgra jobs filled by a new food manufacturer. We'll look forward to watching the brand grow in their new Nebraska home! Welcome to Omaha, TreeHouse!