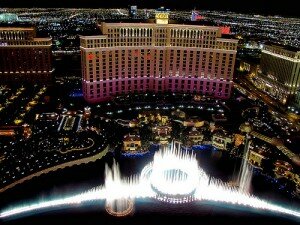 Remember when the Microsoft Xbox was launched in 2001? What about the camcorder, released back in 1981 (with the good ol' compact disc player in the same year)? Or plasma televisions in 2001? Some of the greatest technological innovations in recent history have been announced at the Consumer Electronics Show (CES), which showcases over 3,600 exhibiting companies including manufacturers, developers, and suppliers of consumer technology hardware, as well as content, technology delivery systems, and more.
For anyone interested in what's on the verge of production in the consumer electronics industry, CES is a must-attend event. An audit shows that last year, there were 48,833 international attendees and over 150 companies represented, along with 48,616 senior executives. It's the show for pioneers, entrepreneurs, businessmen and women, executives, enthusiasts, and manufacturers interested in what's to come in 2016.
There are usually a few Nebraska companies representing our state at CES (see past Lincoln Journal-Star article here with a previous report). This year, both companies are from Omaha. The first is Phenomblue, a service-oriented media agency working with innovation planning, brand development and activation, and market branding and expansion, designed to "build brands to succeed in the connected age." The other is Militti Sales & Promotions, a high-quality tech accessory company which has attended CES in years past. If you're attending CES this year, click here to find the booth numbers for each of the Nebraska brands.
The other joy of CES is the excitement of spotting upcoming trends and futuristic products in the booths. While there's only been one day of CES at the time of this post, here are several of the most interesting products that have been spotted by attendees.
Smart Shoes: USAToday cited this product as one of the "five coolest things" they'd seen so far at CES: Zhor-Tech, a company advertising the first connected footwear technology, brought white self-lacing shoes and smart women's pumps to CES. You can adjust the temperature of your shoe with an app or measure your steps more accurately than a fitness tracker. The shoes can even be used by companies for workforce monitoring, to gauge the loads they carry each day or activity tracking if a team member is working in a dangerous area. Learn more about the shoes on their website, and you can pick up a pair for yourself for $450 later this year.
Withings Thermometer: French company Withings created a WiFi-enabled thermometer to take a baby's temperature without waking him or her up. If this sounds like a silly invention to you, try being the parent with a sick child in the middle of the night! This is the first-ever connected thermometer that can show you a reading right on the thermometer, without the use of a smartphone app and without disturbing the baby.
Robot Bartender: In terms of the public good, the newly released Somabar Robotic Bartender is slightly less useful than a thermometer or lifesaving shoe, but it's still pretty cool. The robot, via an iOS app, is a Kickstarter project set to launch later this year for $400, and the winner of the 2016 CES Best of Innovation Award for home appliances. Six tanks can be filled with spirits, juice, or mixers and delivered in any combination of cocktail you desire.
Have you heard of any other cool products being launched at CES? If so, leave a comment in the section below so that we can check it out!
—
photo credit: A night view of the Bellagio and Las Vegas from above via photopin (license)