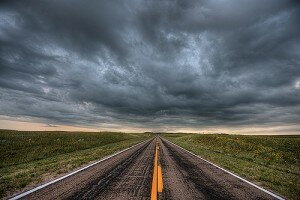 The Nebraska Department of Economic Development is proud to support a truly outstanding program that makes Nebraska an even more wonderful place to be for manufacturers and for students interested in skilled careers.
Late last week, Governor Pete Ricketts announced the opening of the application period for the Nebraska Developing Youth Talent Initiative, a program proposed by the Governor as part of his budget in January. The initiative was approved by the legislature earlier this year, and will be accepting applications until August 7–and trust us, you want to get your application in for this one!
The Developing Youth Talent Initiative (DYTI) has a few different goals, but the primary outcome will be to connect young Nebraskans to the manufacturing and technology industries. It's mostly common knowledge by now that these two sectors are rapidly developing thanks to their dependence on innovation (think 3D printing changing the future of what it means to make something, for example). The upcoming generation of workers will need skill sets like never before, and manufacturing companies are in desperate need of a more stable youth talent pipeline. There is a demand for young, educated workers, and this initiative is attempting to help lay the groundwork for that pipeline to finally be built.
"The Developing Youth Talent Initiative is a great way for our state to connect young people with potential career options. Expanding educational opportunities and creating more and better paying jobs are two of my administration's top priorities. This initiative will open new horizons for young Nebraskans looking for a career track with good-paying jobs," said Ricketts. There are some specifics you should know about before applying for the grant, but if you are a business in the technology or manufacturing sector, it is certainly worth your time.
Up to two eligible businesses per year in the 2015-16 and 2016-17 school years will receive a grant of up to $125,000. At least one of these businesses must be in a county with a population of less than 100,000, so rural manufacturers and high-skill technology companies in areas with small populations will be supported as well!
If you receive the grant, you'll use the funds to work with schools in your area to engage students in the 7th and 8th grades with hands-on learning and workplace opportunities. "The Developing Youth Talent Initiative will cultivate an industry-led partnership with schools to assist in specific career learning opportunities in the manufacturing and technology sectors," said Brenda Hicks-Sorensen, Director of the Department of Economic Development. "It is critical that the state work collaboratively with the private sector to build a workforce with the skills our businesses need in a 21st-century economy."
The state will track how these learning relationships in middle school influence later choices made by students, by looking at metrics like course-taking patterns in high school, work experiences provided by businesses after initial exposure, and other post secondary plans.
If you're interested in a relationship with your local school to influence the development of skilled workers in your geographical area, this may be the grant for you! Applications are due by 5:00pm on August 7th, and any businesses with questions should contact Linda Black at linda.black@nebraska.gov. Check out more information here.
—
photo credit: Storm clouds over Highway 97 near Valentine, Nebraska via photopin (license)