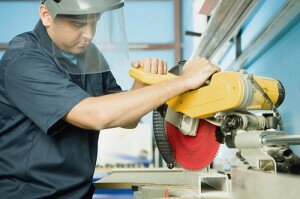 It's time: you have the skills, you have the knowledge, and you have the desire to join the workforce as a skilled worker in America. Thank goodness!
With the shortage of skilled workers creating an excess of jobs in Nebraska, as well as around the country, there are thousands of companies probably looking to hire you. Plus, a job in manufacturing pays well and is fulfilling work. The job search isn't something to be afraid of, rather it's something to look forward to.
So, where do you go from here? Well last week we posted two fantastic resources: InternNE and NEWorks. Both are great tools for anyone looking for an internship, or just a change of scenery from their long-term position.
Here are a few other tips and tricks that will help you make your application the best it can possibly be!
1. Keep that Social Media Clean. Job-hunting in manufacturing is no different than any other field in this regard. Employers now have access to just about everything they need to know about you, thanks to the World Wide Web, and in skilled positions that require attention to detail and diligence, they don't want to hire someone who has 400 pictures playing beer pong. Make sure there's nothing on your profiles (even if they're private!) that you wouldn't want an employer to see. Another great test? Scan and delete as if your grandma were about to check out your Facebook or Twitter profile.
2. Don't Omit! There are more temporary and contract manufacturing jobs than ever these days. Don't be afraid to take one of these, and then make sure to keep it on your resume. Even if it's not a long-term salaried position, the skills and concepts you acquired in the practical setting will be valuable for a future position. Also consider that if you leave out contract work, it could prompt questions about holes in your work history.
3. Include Specific Accomplishments. With most jobs, there are plenty of applicants who have accomplished a wide variety of things that could be beneficial to the company. Whether it's an internship or a job, make sure that your resume includes goals and achievements that ultimately resulted in some gain for the company you were at. Hiring managers like to know that you'll be a constant contributor to the company. They want to know that you will be a boon not only to yourself, but also to your coworkers and work environment.
4. Ask for Help. Ask a teacher you took a class with, or a former classmate to look over your application– another set of eyes is helpful no matter how many times you've edited.
If you need an extra set of eyes or have any questions about the process, you can always email us or leave a comment in the section below and we would be happy to help!
—
photo credit: myfuture.com via photopin cc