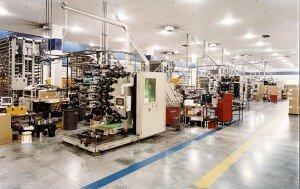 Last month, the Omaha World-Herald touted the achievements of Nebraskan manufacturers and companies as recognized by Site Selection Magazine, a publication dedicated to corporate real estate strategy and area economic development.
In March, the magazine announced their list of states and metro areas with the best job and corporate facility growth. And, thanks to the economic growth seen this year, Nebraska claimed the top of the list for highest per capita number of investment projects in 2013.
"I'm thrilled," said Gov. Dave Heineman to the Omaha World-Herald. "Businesses locating in Nebraska are impressed with our friendly and honest citizens, our strong work ethic, low energy costs, low cost of living, great education system, and an outstanding quality of life."
Particularly in Omaha, several investments contributed strongly to business growth in Nebraska. With the $112 million Nebraska Crossing in Gretna and U.S. Cold Storage's new $20 million facility in Omaha, and more, the amount of investment increased due to low utility costs and tax incentives that make it an appealing spot to grow.
While all of these expansions are certainly notable, the $57.8 million expansion of Airlite Plastics was the largest development of a manufacturer in the Omaha area. The new facility north of Omaha-Eppley Airfield will create 117 jobs over five years for Nebraskans interested in manufacturing.
Airlite Plastics is a family-owned company located in Omaha (and has been for over 50 years). Their product lines include containers and lids for food packaging, drink cups and lids, and other custom plastic products. Have you ever eaten Blue Bunny ice cream? You're scooping each delicious bite out of an Airlite Plastics container.
Each year, their facility processes approximately 60 million pounds of plastic. Not only do they manufacture these plastics, however, their marketing and product development teams work with customers to create everything from the shape concept to your final plastic product. Mockups, 3-D models, and graphic design round out the list of services Airlite Plastics offers. No wonder it was time for an expansion!
To learn more about careers at this company changing the face of manufacturing in Nebraska, visit their website and view available positions!
—
Photo credit: Schemmer