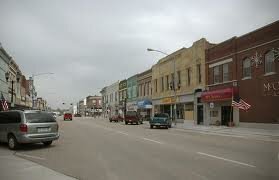 It's spring: the season of flowers, warmer temperatures and, as it turns out, job fairs!
For those looking for a job in manufacturing in Nebraska, now is a fantastic time to head out and explore the many opportunities available from local companies and job fairs.
Last week, we blogged about the Ariens Company Job Fair on April 24 (tomorrow!), where on-site hiring for welders, machine operators, machinists, and more will be happening in Auburn, Nebraska. And a few weeks back in Columbus, job seekers browsed opportunities from over 37 employers on-site at US 30 Center Mall.
The Columbus Telegram reports that although Platte County has a low unemployment rate, the job fairs held two times a year are always well attended by jobseekers. The Department of Labor partnered with The Columbus Area Chamber of Commerce Drive for Five, Central Community College, and Nebraska VR to showcase manufacturing employment activities in the area.
Job fairs such as this host all types of jobseekers: those that already have jobs and are looking to move, or people that have been searching for employment for months. This means that the variety of positions available are enormous and can vary from contract to part time to full time. Even to find out what positions exist if you aren't looking for a job, the fair is a great opportunity to mingle and network. Dee Hanson, coordinator of Drive for Five, told The Telegram that around 350 job seekers attended the fair last year.
Here are a few facts about the current state of hiring in the industry revealed by manufacturing positions available at this year's fair. Make sure to keep an eye on the Nebraska Department of Labor's website to learn more about upcoming fairs and positions in the manufacturing industry in Nebraska:
Electromechanical workers are in high demand. Jon Rauner is a human resources representative at BD Medical, an international medical devices, supplies, and technology company. While most of their open positions only require a GED and are filled within thirty days, other positions are trickier. "A big one that we've struggled to fill is electromechanical workers. They are in charge of programming machines, programming robots. It's very hard to fill those skills. Those skills are very marketable. If they are just coming out of school, those kids are marketable from day one," he said to The Telegram.
Looking for a job? Healthcare-related professions need you. "Geriatrics in general, there is a huge variety. There's assisted living, there's home health, there's restorative. If you are looking at health care and that age spectrum, there are a lot of opportunities for employment," said Heritage Management director of Resident Services Amy Birkel.
Not all employers do on-site training, but some do. It's worth a look at each company to see whether they are willing to train specific skills on the job or on site. This could save time and money in education if you're sure you know what you want to do.
Want more tips about job fairs, or more information about working in manufacturing here in Nebraska? Let us know on Facebook or Twitter!
—
Photo credit: Nebraska State Historical Society