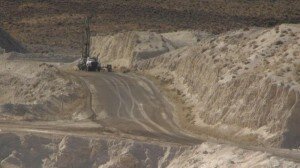 On the blog earlier this week, we mentioned a few reasons that Nebraska is fantastic for startups or any business looking to expand in the Midwest.
Low energy costs and tax incentives absolutely contribute, but the high quality of life is a factor as well. These expansions show no sign of stopping, and the latest addition to Nebraska's thriving manufacturing sector is EP Minerals, LLC.
Here's an analogy for those who might relate better to pop culture. For the manufacturing world, EP Minerals, LLC opening in Blair is a lot like Beyonce coming to perform at the CenturyLink and deciding to stay forever.
The company is a global leader in industrial minerals and has an outstanding reputation for high-quality products and minerals. Additionally, imagine fictional Beyonce is putting out a new CD (EP Minerals, LLC was purchased by Golden Gate Capital in 2011 and is entering a period of massive growth and diversification of their portfolio).
The plant itself will be a new perlite filtration media plant to serve Nebraska and the rest of EP Minerals' customers in the Midwest area. Perlite is a naturally-occurring volcanic glass with entrapped moisture; when subjected to rapid and intense heat, it expands to form perlite filtration media, says Businesswire. This substance is used in everything from water to pharmaceuticals to landscaping and biofuel production.
"We're very excited to open this new Blair perlite plant to service our customers in Nebraska and throughout the Midwest," said Gregg Jones, president of EP Minerals to Businesswire. "Blair is the perfect location because of our close proximity to key customers and markets," added Jones.
EP Minerals works with perlite, as well as diatomaceous earth (DE) and clay, and produces water purification media, arsenic removal products, and infield conditioners. The company is headquartered in Reno, Nevada, and has been operating since 1945 in DE production (and has maintained its status as the largest DE producer in North America). Landscaping, farm and home applications, sports turf, and industrial and janitorial industries have all benefited from the purification and casings produced by EP Minerals.
To inquire about careers with EP Minerals, visit their website for more information and employee testimonials. With a full range of benefits including insurance, paid holidays, and more, it's a fantastic option for job seekers interested in companies dedicated to customer service and integrity of their products.
Questions about the company? Feel free to tweet and let us know!
—
Photo credit: Nevada Division of Environmental Protection